Notice Regarding Acquisition of Norsonic AS (Conversion into a Subsidiary)
Notice Regarding Acquisition of Norsonic AS (Conversion into a Subsidiary)
2022/07/25/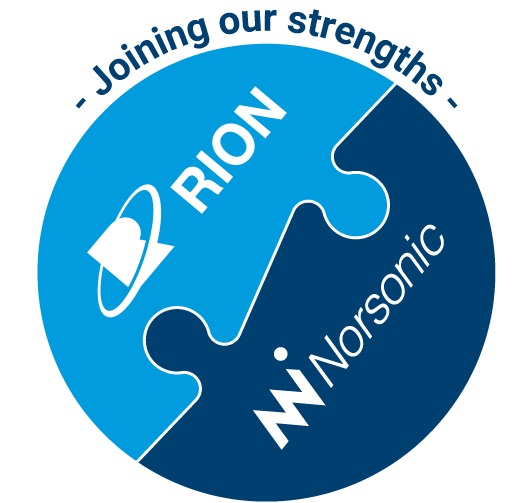 RION Co., Ltd. (hereinafter the "Company") announced today that a meeting of its Board of Directors held on July 25, 2022 decided to acquire shares of Norsonic AS (hereinafter "Norsonic") to make it a subsidiary. Details are as follows.
Reasons for the share acquisition
The Company decided recently to conclude a share transfer agreement on the acquisition of the shares of Norsonic for the purpose of strengthening its business in the European and U.S. markets through the acquisition of new sales channels and the enhancement of product ranges with respect to sound measuring instruments.
Specific reasons for the share acquisition are as follows.
Ⅰ. Increase the Company's global market share
Norsonic, a company headquartered in Norway, has many users operating chiefly in the Norwegian and overseas architectural acoustic product markets, including the environmental measurement market that primarily consists of European or U.S. governmental organizations and universities.
It is one of the world's leading manufacturers, and matches the Company in the development and production of sound measuring instruments such as sound level meters. It enjoys leading market shares in European countries.
By acquiring these markets, the RION Group (hereinafter the "Group") is able to increase its market share globally, for instance in Germany, among other countries, where the measuring equipment business is particularly popular.
Ⅱ. Include new services in the environmental monitoring system
Looking at markets associated with sound measurement, environmental monitoring systems, which remotely monitor noises and vibrations generated in a range of places, such as construction sites, factories and roads, and provide customers with data thereof that are stored on the cloud, are becoming mainstay products, especially in Europe and the United States.
Norsonic's "NorCloud" environmental monitoring system is a powerful product that responds to these market needs, and it already has a broad range of users in Europe.
Inclusion of the service, which is expected grow significantly, in the Company's product lineup will drive further growth going forward.
In the UK market Rion distributor ANV is providing the very powerful market leading environmental monitoring solution LivEnviro based on Rion hardware and ANV developed web-based software. Rion and ANV will continue to serve the UK market with this solution.
Ⅲ. Create high-level synergies
The Company believes that integrating Norsonic's products, related technologies and sales networks and those of the Group is very effective for developing high value added products and increasing market share.
By taking advantage of synergies, the Group will focus its efforts on developing products and services that the market has not seen before.
Under its corporate philosophy of "Contributing to people, society and the world through all our activities," the Company seeks to contribute to the health and welfare of people and the realization of a fulfilling, high quality life, which it positions as a social mission.
Through the acquisition, the Company will expand the Group's activity areas. In doing so, the Group will continue to make efforts to contribute to the creation of a better society going forward.